~SUFFERED~
that's all.i am really2 suffered during exm weeks.
18 Oct.
keep holding history tx book.dari ari jumaat tak abes2 bace gi.
then selit2 study BM n chemistry.
8-9 mlm,study sej sampai kul 2.00 am.mata tak leh nak pejam..
then study balek,smpai la tertido.tak taw la,tdo dlm around 3 la kowt.
19 Oct.monday.
huhh.paper hstory at last slsai jgk laa.so,tamat laa riwayat tx book hstory i..haha.
mlm tu study PQS.bace tajuk fevret je.tdo kul bape ntah..
20 Oct.tues.
lege PQS dh pass.2subjek menghafal dh pass.then,get ready for BAT.i luv BAT!huk3.
tertido awl dlm 10 lbey kot.sempat wat paper arab taon2 lepas.esok pagi2,baru la hafal essay arab.
memang risaw gle laaa.then.luckily,certain soklan spm last2 year masuk.alhamdullillah..
21 Oct.wed.
mlm tu chemistry.xbace pon chapter belakang2.cuz xsempatt and xbrape tekan kan.nseb bek xbanyak msuk..and soklan sbp tcer msuk kn.
huhh.luckily again,i sempat study soklan sbp tuh.=) mlm tu rse cm nak nanges,but im not.mlm tu smpat wat solat hajat..walau pe pon,sok pagi2 tu rase risaw sangat3.twakkal je lah.
22 Oct.thursday
.soklan chemist paper2 susa cket!even soklan sbp sbijik2 kuar.but..ok laa.bole la jwp..
ade 1 soklan je ta taw nak tibai ape..huwaaar.kejam3..mlm tu stdyPSI.best sgt PSI ni sebnanye.
klu kte btol2 menghayati content bku tex tu.siyesly i said.i luv psi..tdo kul 12.30 cuz mmg xtahan ngantok.
23 Oct.fri.
paper PSI.pagi tu study buku hijau yg org photostat dr azra.banyak gile soklan dlm tu ustazah kuar kan.haha.pe laie,line clear gle arr.ho3.best gle..alhamdulillah..malam tu xstudy.malas plak..hari sabtu ahad byk pgg buku bio je..
26 Oct.mon.
(holiday)
mt mode.study kat rumah azra.
makan dadih n tgok awan dania kt umah die..pastu mak azra bg duet raye..thank u!
balek je umh,tros wat latihan mt mode bab circle n 3D plane tu.
then study bio.sampai kul 1 a.m..tido..ZzZZzzz..
27 Oct.tues.
yeay.mt mode senang.tp risaw sgt3.ramai xpuas ati tnye.."bapak aih fifah ni,sempat tdo.."
aq dh cuak dh..aku sorg je ke yg siap awal?aq rse ade je yg dh siap awl..
aduhh.m'bimbang kn..-_-
mlm tu study bio..asyik2 bio je!bio subjek mnghafal.of corz la kene slalu2 kan..mlm tu tertido awal.kul 10.30..tak tahan sangat2.tp dlm kul 1.30 am.i woke up..study sampai la kul 6 then tros mandi.pagi tu,aq mnitis kan air mate..cuz btol2 stress..memang slalu ckp dlm ati,"takpe2,sume ni akan berakhir,just study hard~"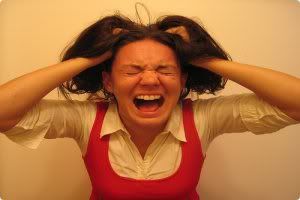 28 Oct.wed.
bio 3paper.tu yg xtahan tuu.rse cm fed up je.but im still trying my best..malam tu stdy add mt.memang stress gle.and aku mnangis jgk..tp xlame pon.nanges tp xstudy pon xjalan gk en.then,pas nanges tuu,rse cm ade strength,study habes2 an..smpai kul 3 a.m mcm tu..sleep..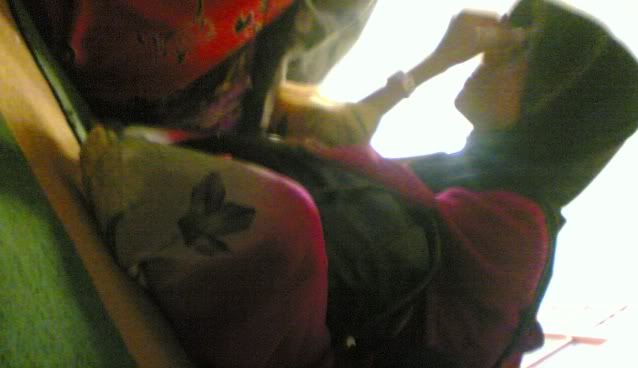 29 Oct.thurs.
alhamdulillah.dpt jwb.just ade 2questions in paper 2.rse cm xsure sgt.yg len oke la kot.mlm tu rlex2..bajet cm dh merdeka je.but ptg tu,tgok ar kt klaz.xde org..sume pi balek asrama.yg duk luwa balekk umh tgok tb.haduihh.mcm2..
30 Oct.Fri.
paper1,thanked GOD.i did better.but my essay in paper 1 was damn!so bad.n xbrani nak expect apape..soklan spot xmsuk lgsg.bengang gk..twakal je la..mlm tu wat soklan phsys.as an exercise..igt kn nk enjoy.but,takpe la.tak jd..
31 Oct.Sat.
pagi tu rlex2.wat lthn physics chapt blakang2..then,ptg tu gi library.smpat abeh chapt pressure..
2 Oct.Mon.
study phys je memanjang..nseb bek i like phys.tcer ckp,paper3 tekan kn chapt light..then punye la lame study light..ta taw npe.pdhl bnde tu cket je.then wat latihan paper2.then,mlm tu study semua experiment.start kul 11 pm.tetido.then bangun dlm kul 12..12.15 tdo balek..then kul 1lebeh,i woke up again.tros kn stdy.tetido pon atas sofa.hu3..kul 3.00 am,bgun smpai la kul 6 am.akhirnya khatam jgk.
3 Oct.Tues.
pagi tu.study ngan myrabell..thanks a zillion myrabell!u helped me a lot.we discussed bout las year exm n it did exctly same.mmg ktorang yg tak tau cre jwp,hafal answer.xsangke msuk..ktorang pn,pe lg..sedap j la jawap.adoiyai.yg xley tahan,3-3 paper ktorg study same2,3-3 paper tu ade msuk dlm exm.EXACTLY!haha..klu xdpt A.mmg aku nanges..tension je.'auzubillahiminzalik..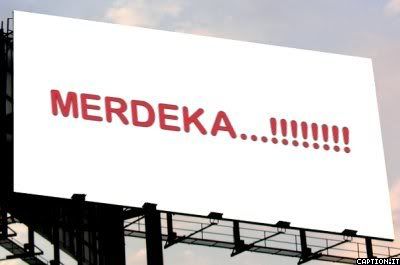 oke.smpai sini jer.sebnanye mlm ni xleh nak tdo.dh bese tdo skjap je..so blogging ar.pe lagi..tibai laptop ibu n brdband ayah.ki3.esok 4 Oct..ari rabu.msti boring tak taw nak wat ape..n i can't wait to visit langkawi tis fri.wif friends and BFF..im so happy!n feel so great.dAa~
wslm..
HappYgUrL,
fifa.